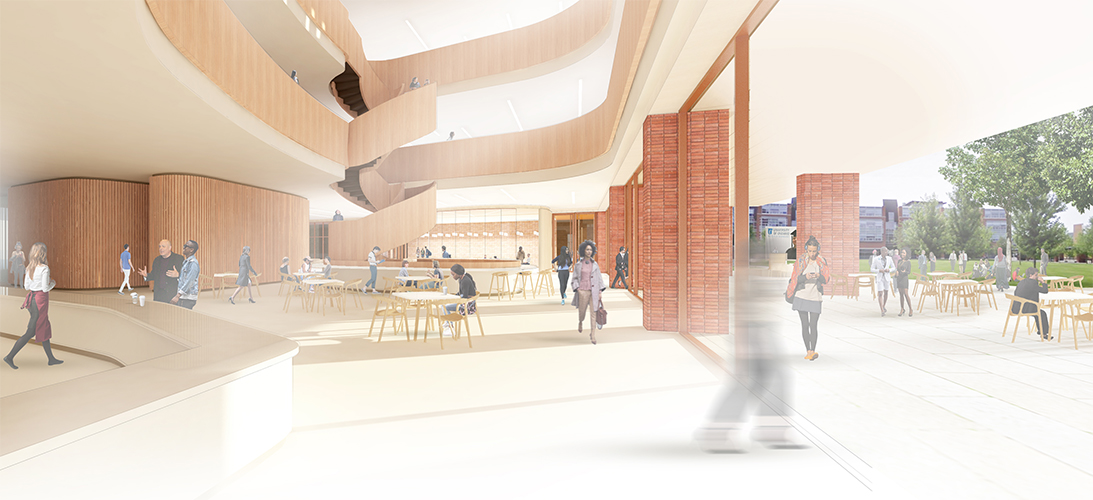 Ontario Tech University / New Student and Academic Building
This is a mixed-use, gateway building to OTU's North Campus.
Awarded to Architecture Counsel in the summer of 2018, this will be the third joint venture project Architecture Counsel has embarked on with Montgomery Sisam Architects; and one of many our office has had the privilege of doing at the North Oshawa Campus.
Recognizing that much, if not most, teaching and learning happens outside formal teaching environments, this building will offer a significant amount of social, informal study, and hang-out spaces. The building will also house the University Student Union as well as teaching and office space.
Location: Oshawa, Ontario
Completion: March 2021
Project Size: 9,500 m2
Cost: $38,000,000